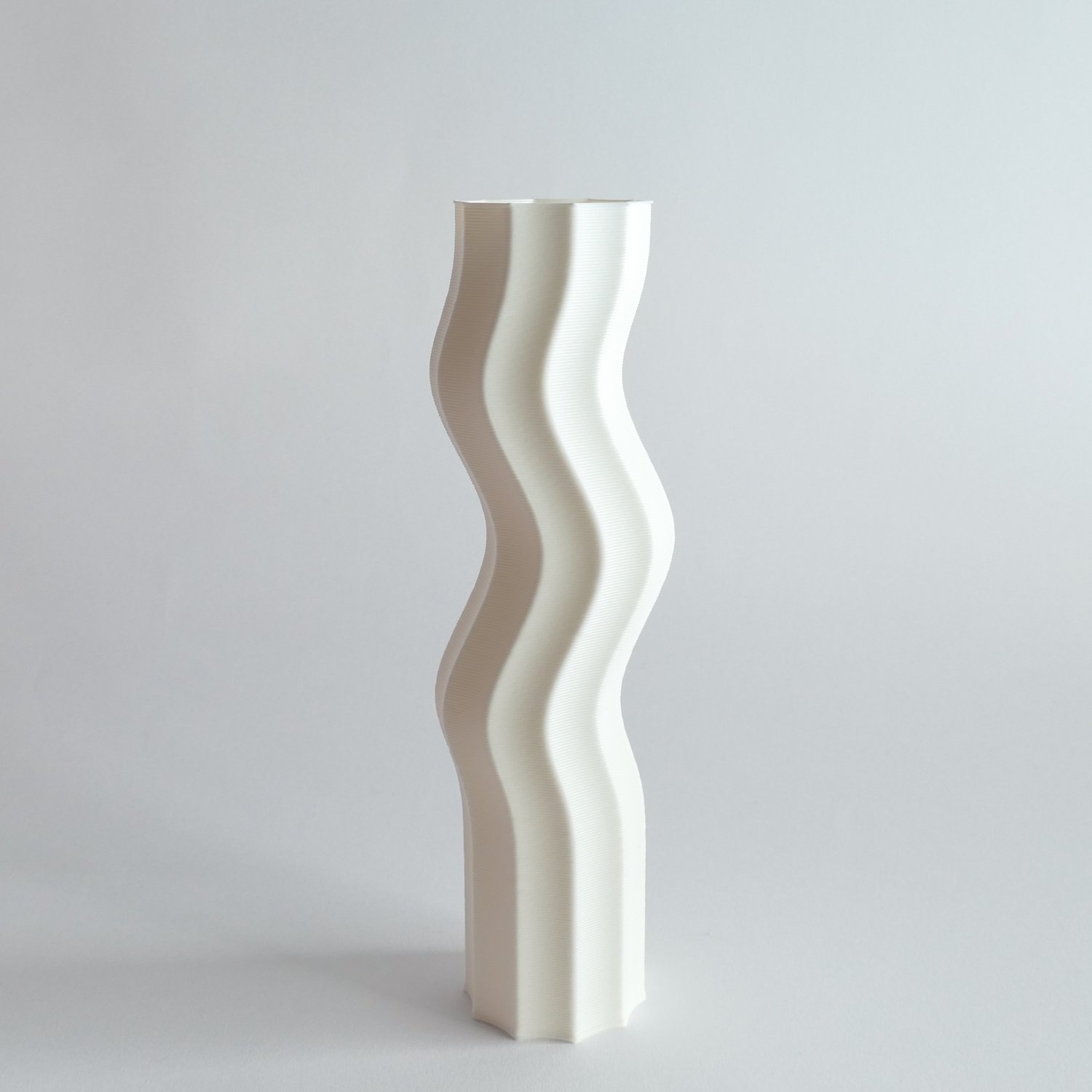 Wiggle Deca Vase
This watertight vase collection was inspired by Spirulina's shape under the microscope.
🇹🇭 สำหรับผู้ที่ต้องการสอบถามเพิ่มเติมหรือสั่งซื้อสินค้าผ่านทาง Line
Material: PLA, a renewable and degradable vegetable-based plastic material, which commonly uses cornstarch as a raw material.
Colours: White, Black, Pink, Teal, Transparent
Diameter (Base): 4.6 cm
Height: 20 cm
Weight: 50.00 g
⚠️ PLEASE DON'T USE HOT WATER WITH ANY PRODUCTS AS PLA WARPS AT 60-65 °C (140-150 °F).