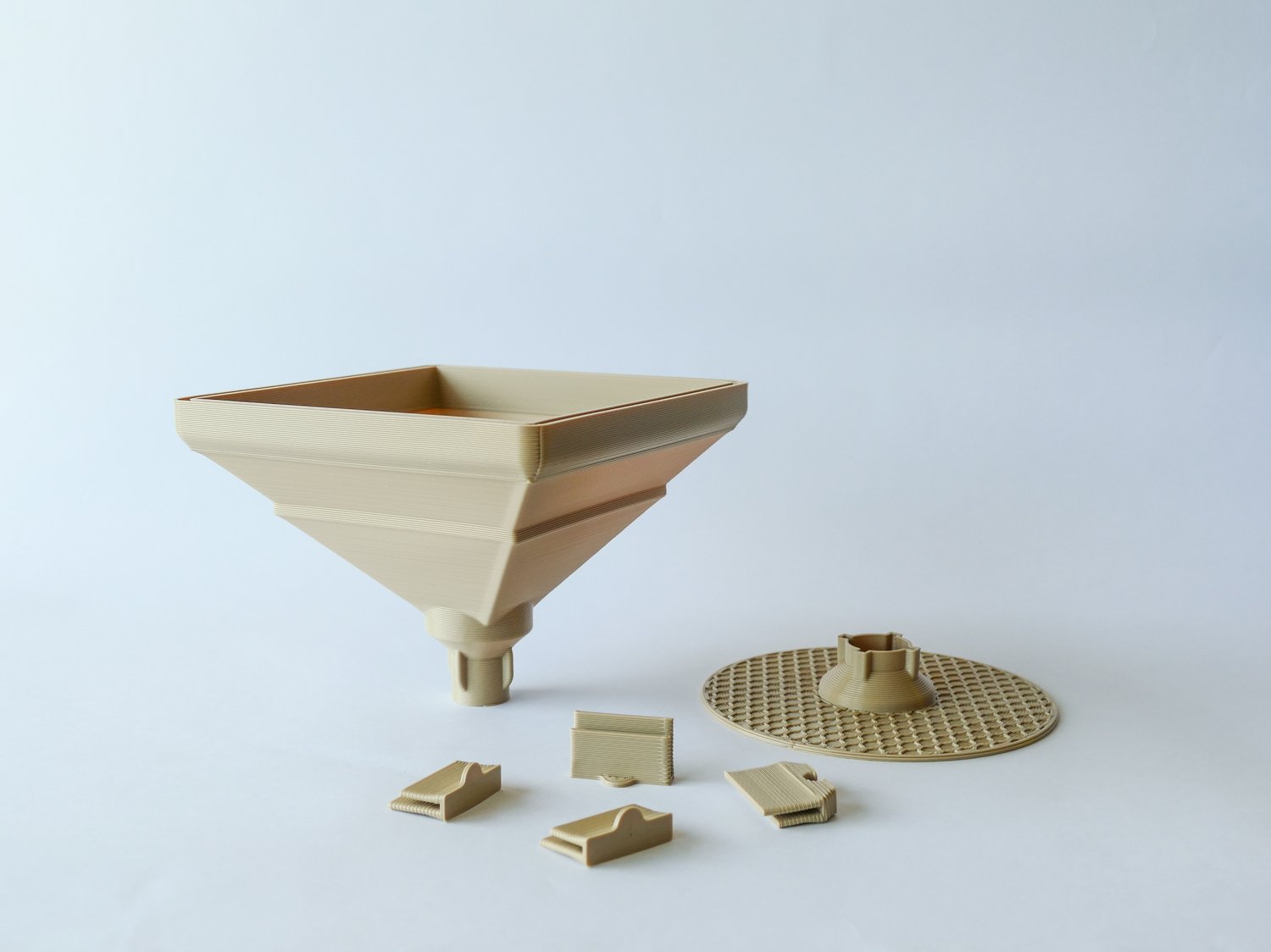 Harvesting Funnel
This funnel enables the process of straining the Spirulina culture, which can then be consumed instantly after forming into a thick paste on the filter cloth. The parts comprise the main body (funnel), clips and ring which covers containers' top diameter between 4.6 to 14cm.
🤓 You can find the information on how to use this product here.
🇹🇭 สำหรับผู้ที่สะดวกสั่งซื้อสินค้าหรือสอบถามเพิ่มเติมผ่านทาง Line
Material: PLA, a renewable and degradable vegetable-based plastic material, which commonly uses cornstarch as a raw material.
Dimensions (Funnel Body): 16.7 x 16.7 x 12.7cm
Dimensions (Ring): Fits container's diameter between 4.6 to 14cm
Weight: 150.00 g
⚠️ PLEASE DON'T USE HOT WATER WITH ANY PRODUCTS AS PLA WARPS AT 60-65 °C (140-150 °F).